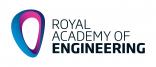 Top engineering innovations in energy and health make Africa Prize finals
Engineering innovations to manage heart disease, boost off-grid power, support parents and stop electricity theft have been selected as finalists in the prestigious Africa Prize for Engineering Innovation.
The finalists from Cameroon, Kenya, South Africa and Uganda were chosen for their ability to apply engineering to solve problems for people across the continent.
In Cameroon, where there are roughly 50 cardiologists for 22 million citizens, Arthur Zang combined medical diagnostics with customised software and hardware to change the way rural Africans access heart doctors.
The Cardio-Pad earned Zang a place in the finals for its ability to conduct cardiovascular diagnostics from anywhere in the world. A Cardio-Pad tablet, much like an iPad, is designed to be connected to a heart patient for tests conducted by ordinary doctors or nurses in rural areas...
FULL ARTICLE