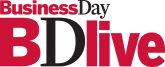 South African team a finalist for engineering innovation award
ENGINEERING innovations to manage heart disease' boost off-grid power' support parents and stop electricity theft have been selected as finalists in the prestigious Africa Prize for Engineering Innovation.
The finalists from Cameroon' Kenya' SA and Uganda were chosen for their ability to apply engineering to solve problems for people across the continent' according to a statement by the UK Royal Academy of Engineering.
The South African finalist is a team led by Johannesburg accountant Matt Wainwright. It is revolutionising the way energy is distributed and sold in Africa. Standard Microgrid's first pilot is currently running on a rural test site in Mugurameno' Zambia...
FULL ARTICLE