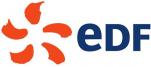 EDF, a global leader in low-carbon energy solutions with footprint in over 30 countries, has closed an equity investment in Standard Microgrid, a leading Solar Microgrid developer based in Zambia.
Lusaka, Zambia - The investment is specifically in Standard Microgrid's Zambia operating company. The funding will help Standard Microgrid scale its operations in Zambia to serve clean, low-carbon reliable power to more than 130,000 Zambians from underserved communities lacking access to electricity.
Of the world's 7.6 billion people, more than 1.2 billion lack access to electricity, and 600 million are in Sub-Saharan Africa. In Zambia, 12 million out of 18 million lack power. Standard Microgrid has been one of the pioneers of Africa's microgrid sector, using an innovative "energy-as-a-service" model to provide clean 24/7 power to rural customers, without requiring diesel back-up or the use of fossil fuels. The company currently serves power to more than 7,000 in Zambia across 11 microgrids, and is busy scaling a 150-microgrid portfolio that will bring power to ~130,000 Zambians in the coming years. It is also a founding member of the Zambia Chapter of the Africa Minigrid Developers Association.
EDF's investment in Standard Microgrid cements its leadership position in off-grid electrification and marks the Group's very first investment in a microgrid operator. With this transaction, EDF expands its foothold to the Zambian market which complements the company's existing positions in solar home systems and solar irrigation in Togo, Cote D'Ivoire, Ghana, South Africa, Senegal, and Kenya. Now with active positions in each of the three methods of electrifying the unelectrified -- main grid, microgrid, and solar home systems -- EDF has a hand in the full suite of rural electrification solutions.
Brian Somers, CEO of Standard Microgrid, comments: "EDF has been in the power business for more than 70 years, and with more than 160,000 employees and a strong footprint in Africa market, EDF represents the perfect partner to support Standard Microgrid's ambitions. Scalability and replicability are essential to durably changing rural electrification outcomes; we believe that Standard Microgrid's remotely operated and locally managed platform is well adapted to such scale, and we look forward to working with EDF to continue to bring productive, clean, reliable power to rural Zambia and beyond."
Xavier Rouland, EDF's Off-Grid Department Director, comments: "EDF is very happy to invest in such a leading and innovative microgrid company. With SMG, EDF is now able to offer a full range of solutions for the key challenge of rural electrification in Africa. This demonstrates once again EDF's commitment to develop low-carbon energy for Africa, from large powerplants and utility scale IPPs to solar off-grid solutions for residential customers. This is also a first achievement for EDF in Zambia and our ambition is to announce as soon as possible various other projects that we are currently working on in the country, especially in the hydropower and solar fields."
Standard Microgrid used Shearman & Sterling for legal services and Stadia Capital Advisory as transaction financial advisor. EDF used Gide Loyrette Nouel and Musa for legal services.
About Standard Microgrid
Standard Microgrid is a solar microgrid developer focused on providing advanced energy services to Africa's rural poor. It has offices in Lusaka, Zambia and Johannesburg, South Africa, and relies on an energy-as-a-service model to enforce energy efficiency and deliver high-value, low-cost power to customers together with around-the-clock power availability without reliance on fossil fuels. Standard Microgrid's partners include the Swedish International Development Agency, the DOEN Foundation, US Trade and Development Agency, USAID, and Microsoft.
About EDF
A key player in energy transition, the EDF Group is an integrated electricity company, active in all areas of the business: generation, transmission, distribution, energy supply and trading, energy services. A global leader in low-carbon energies, the Group has developed a diversified generation mix based on nuclear power, hydropower, new renewable energies and thermal energy. The Group is involved in supplying energy and services to approximately 38.9 million customers, 28.8 million of which are in France. It generated consolidated sales of €71 billion in 2019. EDF is listed on the Paris Stock Exchange. 
EDF contacts
Press:  +33 (0) 1 40 42 46 37
Analysts and Investors:  +33 (0) 1 40 42 40 38
* Financial details of the transaction remain confidential