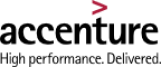 Accenture announces top innovators for its Innovation Index
JOHANNESBURG; [Oct.] 12, 2016 – Following weeks of adjudication, Accenture (NYSE: ACN) and The Da Vinci Institute announced winners of this year's Innovation Index at the Accenture Innovation Conference held in Johannesburg today. The awards ceremony honoured businesses – regardless of their sizes – for spearheading innovation in their own industries.
"All respondents were evaluated according to areas of innovation maturity," said Ntombi Mhangwani, the director of Integrated Marketing & Communications at Accenture. This ranged from ability to innovate throughout the value chain, from concept through to commercialisation; commitment to the project across the organisation, including senior management; and ability to make use of ever evolving technology, in all its forms, as a way of improving customer value, operational procedures as well as creating new revenue streams.
FULL ARTICLE